The whiplash bag competition results are have finally been announced and, although I didn't win, my crochet and satin evening bag got a special mention in the 'Skill' category! I really didn't expect to win, especially after seeing the quality of some of the other entries, so this is a real confidence booster for me.
Here's my almost-winning design: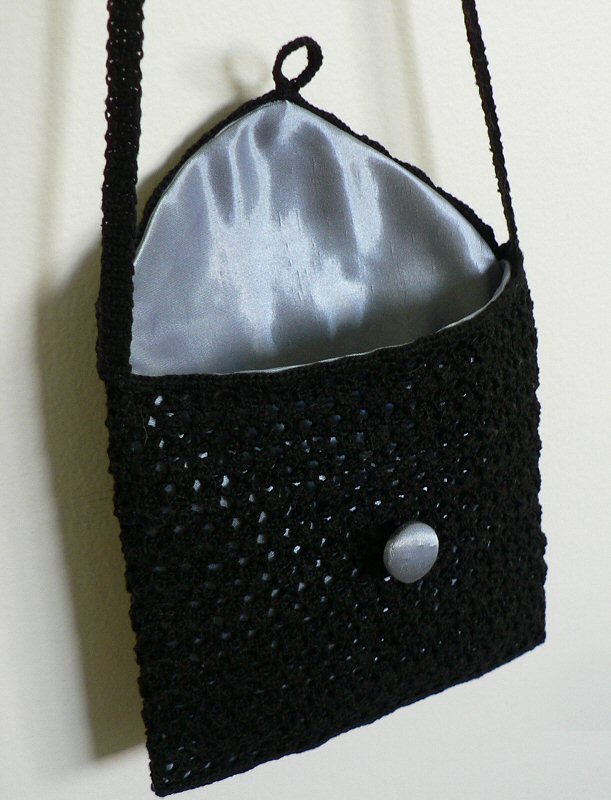 Congrats to the winners and thanks to the Whip up panel for noticing me.