I have lots of little ornaments etc and nowhere to put them, so I made some basic shelves to display them. I had some wood cut at the hardware store to fit the space above my computer desk. I sanded and primed the wood: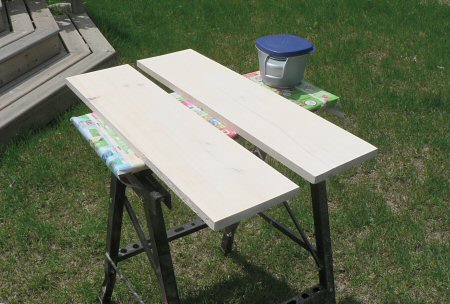 Then I spray-painted the shelves this gorgeous greyish purple colour and mounted them on the wall with brackets: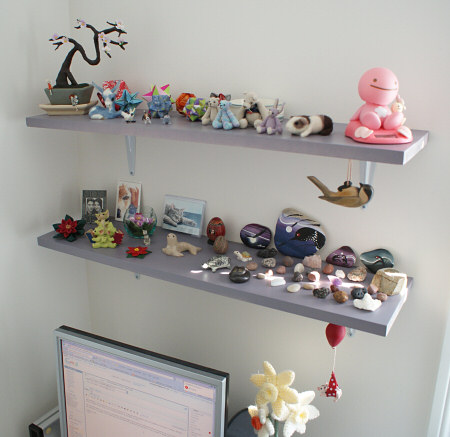 I just threw some of my trinkets up quickly so I can see how the shelves look. In case you're wondering, most of the little ornaments are made by me from crochet, origami, needlefelting, polymer clay, sewing, or beading. The rest are artwork, travel souvenirs, and a few other bits and pieces.
I'm really happy with how the shelves turned out – my favourite part was discovering that the wooden chickadee and flying piglet can hang from the brackets. Now I get all the fun of unearthing all my other favourite treasures and rearranging everything!