I'm having so much fun making these fuzzy crocheted animals! 
Here is the latest – Fuzzy Lamb (continuing my spring/Easter theme).  If he doesn't show up too well on your screen, click to see a bigger version: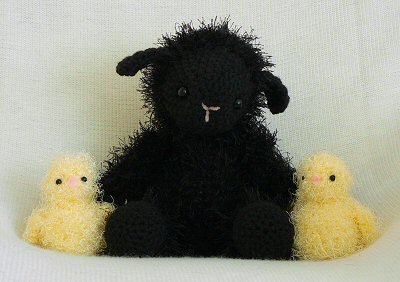 This little guy will soon be joined by his big sister who will have a white curly fleece. Watch out for the pattern for the Fuzzy Lambs in the next couple of weeks.
UPDATE: Looking for the pattern? You can find the Fuzzy Lamb crochet pattern in my shop.