This post is part of my occasional series of photoblog posts about the wildlife and nature I see while living in South Africa.
For various reasons, it's been far too long since I've been able to get outside and enjoy nature, but this weekend changed all that – we had beautiful summer-in-winter weekend weather and it was too nice to be inside. I took my camera with me to see what I could see, and ease me back into my wildlife photoblogging. So, there's no real theme to this post, it's just 'what I saw this weekend' 🙂
In my garden:
…a white butterfly finally stopped moving for long enough for me to photograph it: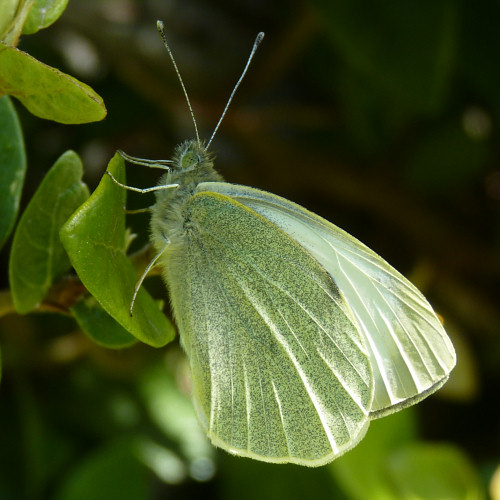 …a giant grasshopper found the perfect lighting to pose for me: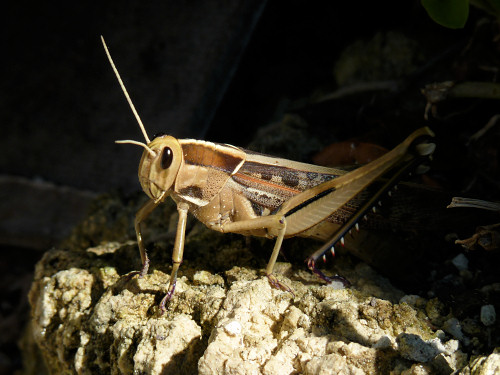 …and I spotted a new (to me) sight with my favourite Garden Acraeas: egg-laying!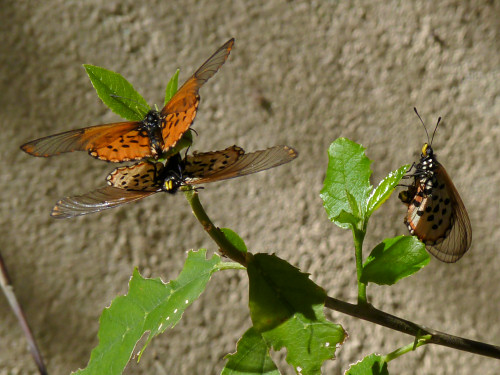 The female hangs from the edge of a leaf and raises her abdomen to lay her eggs against the underside of the leaf (see the butterfly on the right). I have no idea why a male (top left) kept flying over the other female's leaf (bottom left) and interrupting her while she tried to do the same.
At a local nature reserve:
…flower season is most definitely beginning: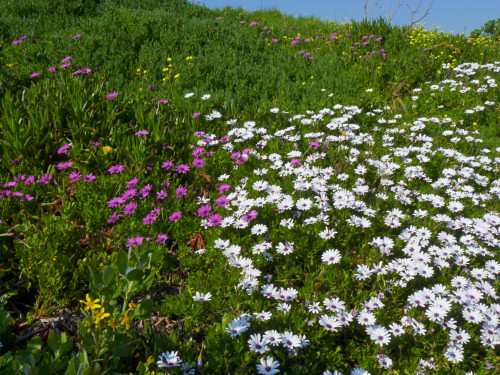 …the waterbirds were enjoying the sunshine: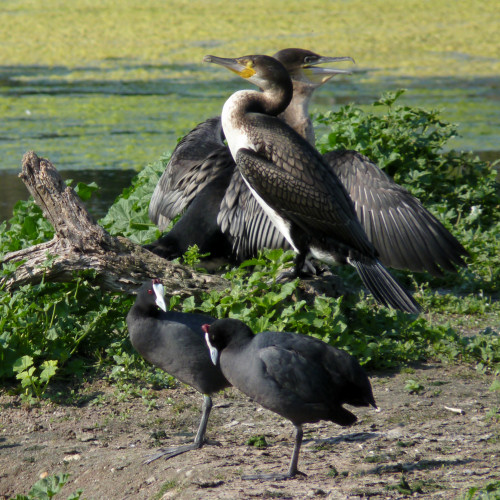 Back: white-breasted cormorants; front: red-knobbed coots.
…some kind of shield bug (I'm no bug expert!) sunned itself on a succulent: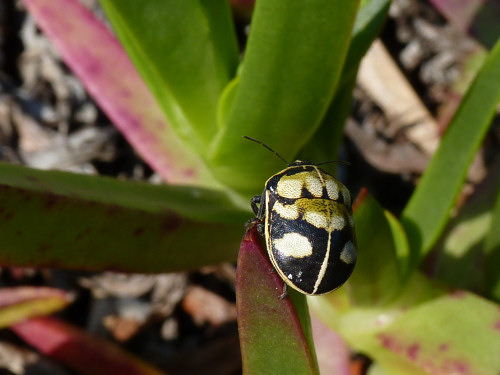 …and the red bishops looked spectacular as always: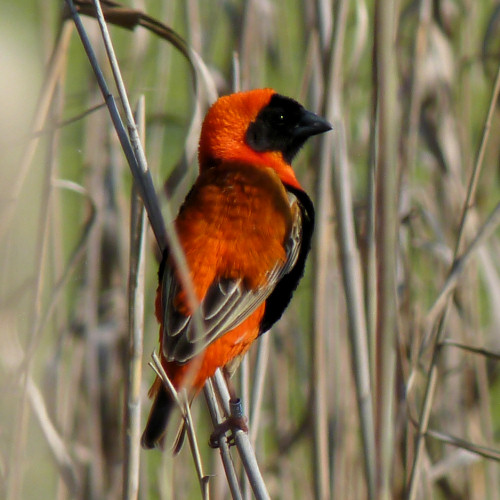 And, by the river:
…these tiny flowers look like normal lawn daisies, except the petals are extra-short: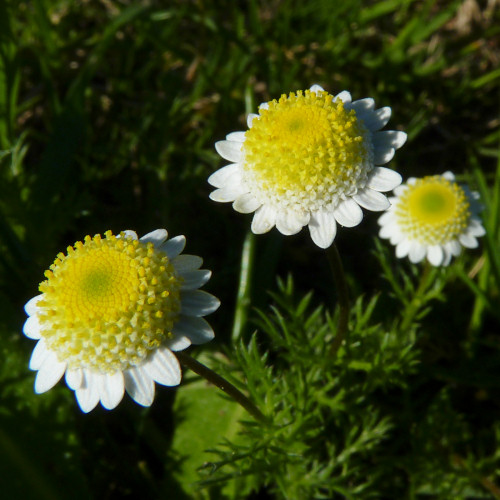 …we spotted a Cape weaver starting to weave a new nest between two tree branches: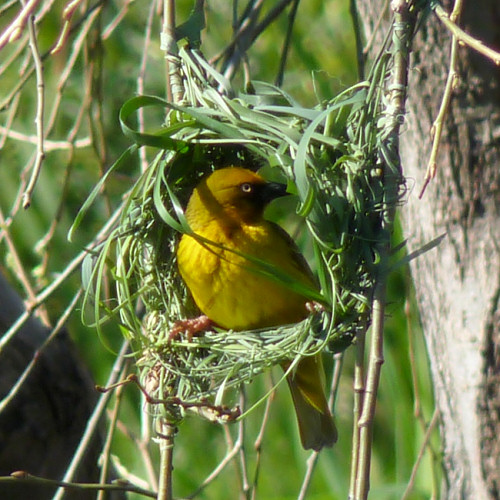 …carefully weaving each blade of grass into the ring he'd already constructed: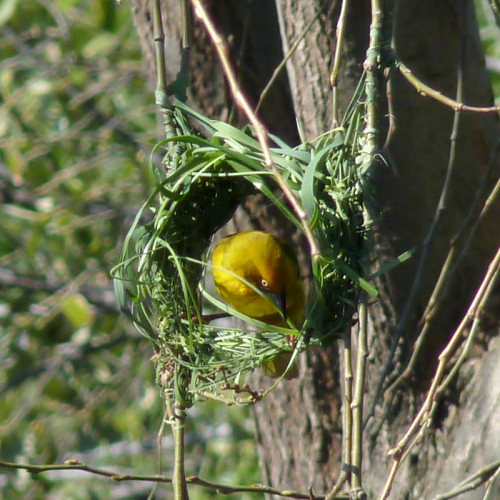 …3 hours later, the ring of grass had become a ball and a female came to check it out:

If she liked his work, she'd line the nest and they'd lay their eggs inside.
…she inspected his handiwork thoroughly, but wasn't impressed: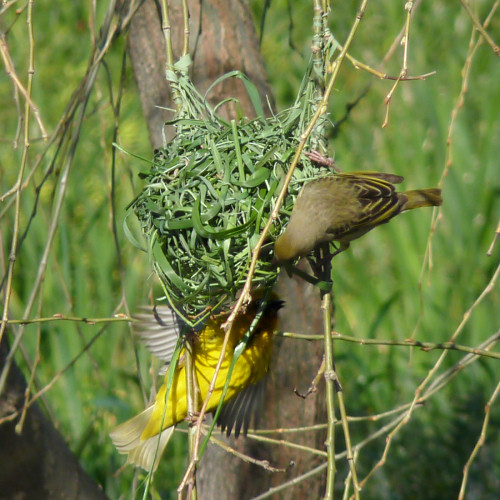 …maybe he needs to do a little more weaving and he'll have more luck tomorrow! I'll have to check back – if a female moves in, we should be able to see her flying into the nest with soft lining materials. If not, he'll abandon the nest in a couple of days and try his luck with a new one…
---
A bit of a random return for my wildlife posts, but these little signs of spring make me very happy! I hope you've enjoyed seeing them too. Please leave me a comment if so – I do love to hear from you…