I feel sad and stupid. A little over a year ago, I spent $100 and bought a proper sewing machine. It was a Singer, so I thought it would be a good investment and would last me for a decade or two.
Within days, it went wrong. The needle jammed down inside the machine and wouldn't come up again. When I took it to the repair centre (luckily it was under warranty) the repairman said that the timing was off and Singer didn't bother to tune them properly in the factory before selling them! He fixed it up, and it worked perfectly after that.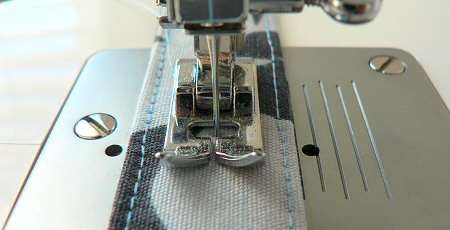 Fast forward to today… I finally have a chance to start on a new sewing project, and sit down at the machine. Clunk. I know that noise. It's the timing again. The needle either jams in the down position, or goes through the fabric and then hits something and gets stopped before it gets to the bottom.
Of course, the warranty has now expired, and the repair centre tell me it's going to cost about $40 to fix. But they also warned me that the machine is not a very good one and that whenever I try to sew anything heavy (jeans etc) it's liable to happen again..!
So now what do I do? Spend the $40 and hope it lasts a while longer before it breaks again? Or give up on it and have to spend even more money for yet another new machine? I think I'm going to have to bite the bullet and go for a new one, but I'm going to do a lot of research this time before handing any money over.
And my project? Looks like I'll have to put that on hold until I can find a sewing machine that works 🙁