This project has been in the works for a long time. I was halfway through it when my old sewing machine gave up on me! I'm happy to report that my new sewing machine tackled it without any difficulties – even when sewing through 8 layers of heavy cotton fabric.
I was given this little bag as a gift, and it's a useful size, with plenty of pockets. One problem: I really didn't like that nasty brown fake leather strap.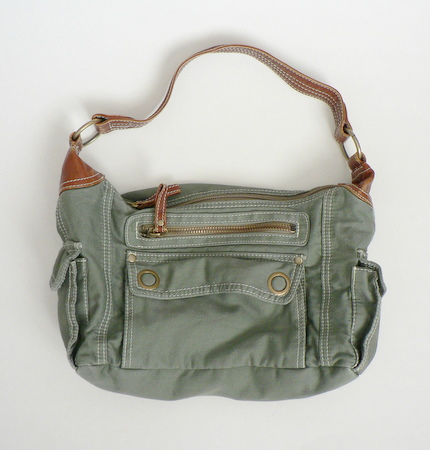 With no clear plan in mind, I decided to do something about it. I started by cutting off off all the plastic 'leather' pieces and deconstructing them: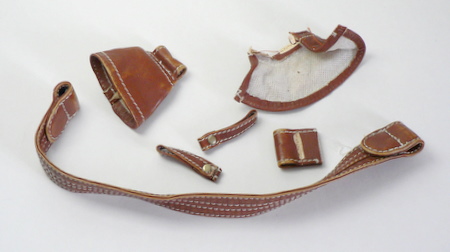 I chose a blue heavyweight cotton with a large leaf print from my fabric stash, and then I recreated all the missing pieces in this fabric. I reused the metal rings from the original strap, and added some length to the new strap because the old one was too short for my liking. I sewed all the pieces together on the sewing machine, and added the finishing touches by hand.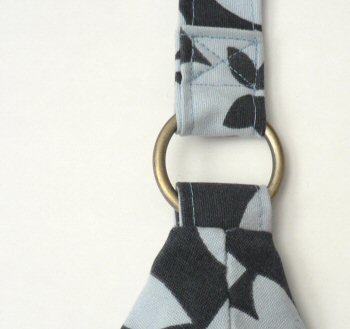 And the end result: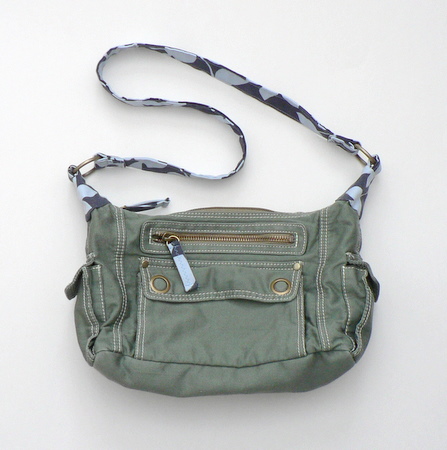 I debated added an embellishment to the front pocket flap, but I think it's okay like this – the matching zipper pulls add some continuity between the bag and the handle. At least it's useable now, and thankfully there's no pleather in sight 🙂