Time to draw the winner of my July 'Review and Win' contest… and it's another dinosaur review! This time it's from Monica B, with her review of my Tyrannosaurus Rex pattern: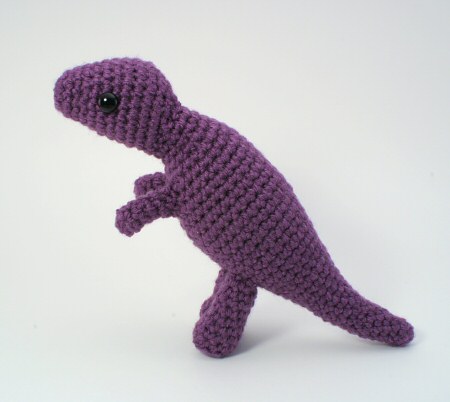 This is my favorite dinosaur pattern, simple, quick and Very well made! I have made several of them already, as well as other PlanetJune dinos! June makes her patterns very user friendly. I recommend PlanetJune to family!
Congratulations, Monica – I'll email you to find out which pattern you'd like as your prize!
* * *
Today I visited the South Africa Post Office for the first time, to mail out my first batch of orders since reopening for shipping. I was totally surprised to be handed a sheet of stamps – the old gummed type – I haven't seen them for years! And there wasn't even one of those wet sponge thingys, so I had to actually lick 26 stamps so I could mail out my orders while I was at the post office. Yuck! I've had a bad taste in my mouth for the rest of the day. The things I do for my customers… 😉
I bought extra stamps so I hopefully won't have to go through that experience again, and they are so pretty I thought I'd share them with you. They seem to have two stamp ranges going at the moment. The first is called "The Luminous Beauty of South African Beadwork" and it shows beaded handcrafts:
And the second is called "South African Sea and Coastal Birds" and each stamp shows a different sea bird, including the African Penguin: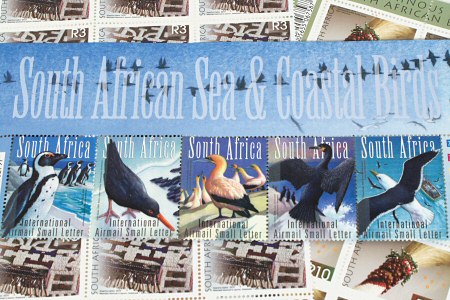 Crafting and wildlife – it's like they knew I was coming 😉