As promised, here are some more pictures of my polar bear design. He is not pictured in a snowy scene because I'd like you to be able to see more than just a pair of eyes! It's difficult enough to photograph white yarn against a contrasting background, let alone white on white…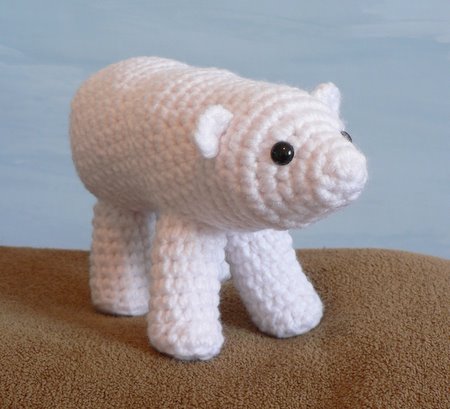 Polar Bear will be part of my AquaAmi range; you'll see from my fun facts below that he is an appropriate member of the AquaAmi family, even though he doesn't live in the water all the time…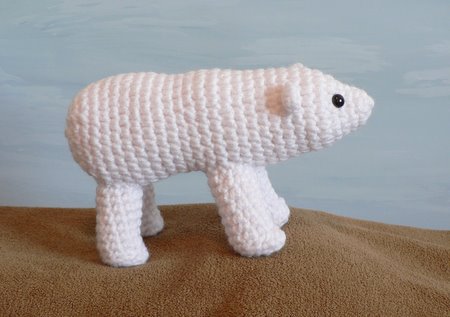 Here's what my polar bear research uncovered:
The polar bear is the largest land predator, at typically 2-3m long
He is insulated against the freezing conditions of his Arctic habitat with a thick layer of blubber (fat), black skin, and two layers of hair
He is adapted for swimming with a longer, more streamlined shape than other bears, and small ears that lay flat under water
Big powerful front paws make him a strong swimmer, but also come in handy for swiping prey and for distributing his weight when walking on ice!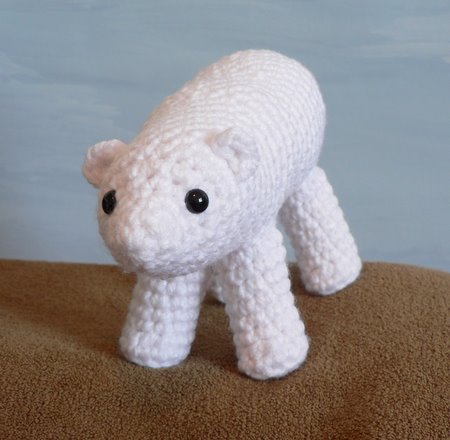 If you'd like to be notified when the AquaAmi Polar Bear pattern is available for purchase, please sign up for my mailing list.
UPDATE: Looking for the pattern? You can find the AquaAmi Polar Bear crochet pattern in my shop.