Introducing PocketAmi crochet patterns – the perfect introduction to amigurumi making, or a quick and easy way to satisfy your amigurumi addiction! Each PocketAmi is a tiny bundle of cuteness at around 3″ long, and can be made from any colours of worsted weight yarn – use your imagination and your yarn scraps to create a colourful menagerie.






PocketAmi patterns come in convenient variety packs of three. Set 1 includes Mouse, Pig and Bird patterns; Set 2 includes Bunny, Sheep and Dragonfly patterns.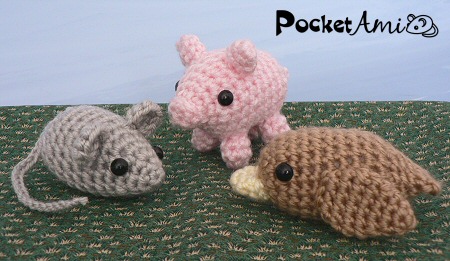 Set 1: Mouse, Pig, Bird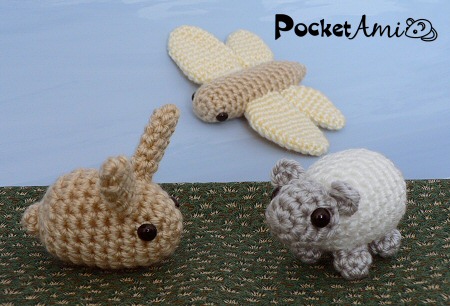 Set 2: Bunny, Sheep, Dragonfly
Buy both sets of PocketAmi together and save even more: $5 per set, or $9 for both sets.
Everyone knows somebody who would appreciate a PocketAmi! Why not pick up the patterns today from the PlanetJune pattern store?