Today's PlanetJune Story is very special – it's from Seth, one of my youngest customers at only 10 years old! Seth, with a little assistance from mom Amy, has become quite the amigurumi prodigy, and I think you'll be impressed by his story, and his beautifully crocheted dinosaurs.
And now over to Seth:
---
Hi, I'm Seth from Utah! I am ten years old and love to crochet.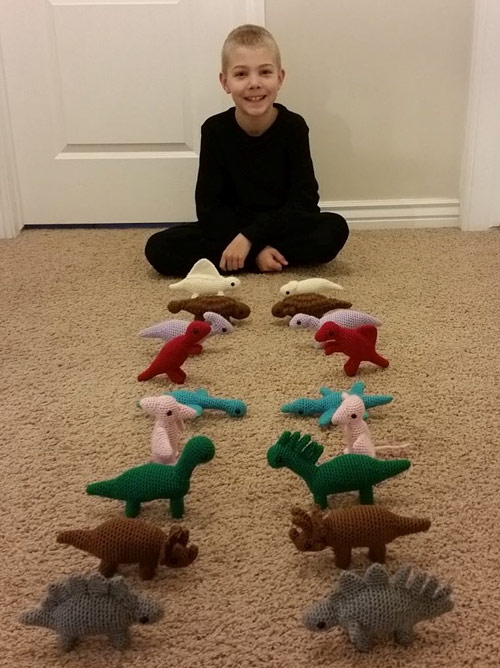 Two years ago my cousin crocheted a pink jellyfish for me. I loved the animals she made and I wanted to make some for myself. I learned how to chain and single crochet, so that I could make a snake.
Last year for Christmas, I got a kit to crochet safari animals. My first lion took me two days straight to finish, but now I can crochet a dinosaur in only five or six hours. I have almost 100 crocheted critters plus three crocheted pet nets to hang them from my bunk bed.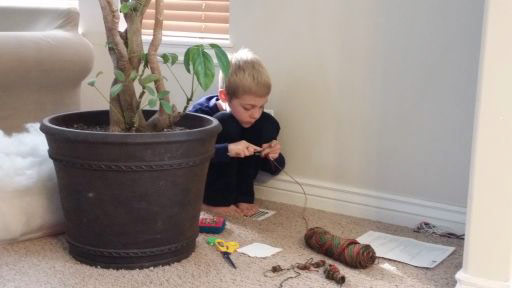 Crocheted animals are fun to make and are super cute and squishy. I love showing my animals to people and they sometimes want to start crocheting too. (The "crochet bug" is very contagious!)
I also love dinosaurs! I love the dinosaur patterns from PlanetJune because they are so fun to crochet and so realistic. I got my first dinosaur pattern for my birthday in July and loved it. The sewing tutorials on PlanetJune helped my dinosaurs to look really good. After I made dinosaurs for myself, I crocheted a few more to sell so I could buy even more dinosaur patterns.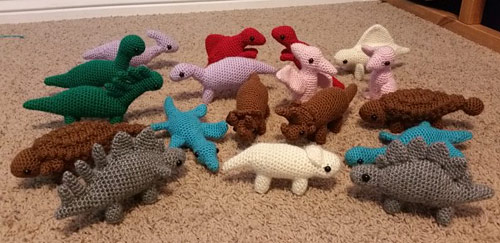 I have had a lot of fun and learned lots while building my dinosaur collection. So far I have crocheted all 18 PlanetJune dinosaurs and created two of my own – Barosaurus and Deinosuchus – using my own ideas and pieces of June's patterns!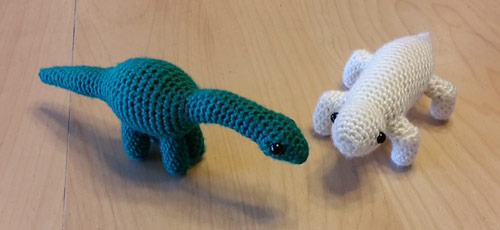 ---
(Back to me, June, again!)
Seth, I'm so impressed with your skill and passion for making amigurumi animals – and that you're starting on designing your own creations too! You clearly have a talent for this, and I'm so happy to see how much you enjoy my patterns!
(I've asked Seth's mom, Amy, to share her perspective and tips on teaching kids to crochet in the next PlanetJune Story, so look out for that soon, especially if you'd like to encourage and support your own children on their own crochet journey!)
Thank you so much, Seth, for sharing your story with us today 🙂
Please leave Seth a comment if you've enjoyed this post!
Do you have a PlanetJune Story you'd like to share? I'd love to hear it! Please email your story to june@planetjune.com, together with one or more high quality photos showing what you've made from PlanetJune patterns. If I choose your story to feature here on the blog, I'll send you your choice of pattern from my shop to say thank you!
---
PS – If you're feeling inspired to crochet dinosaurs too, you can find all the PlanetJune Dinosaur crochet patterns here in my shop. 🙂