A PlanetJune story, by Fuzzy Bear
Hello! Fuzzy Bear here. Today I would like to show my fellow amigurumi how to paint. First, set up an easel and a blank piece of paper.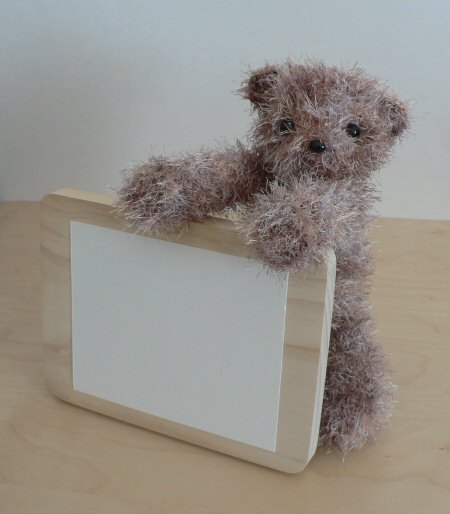 Find some good quality tubes of paint.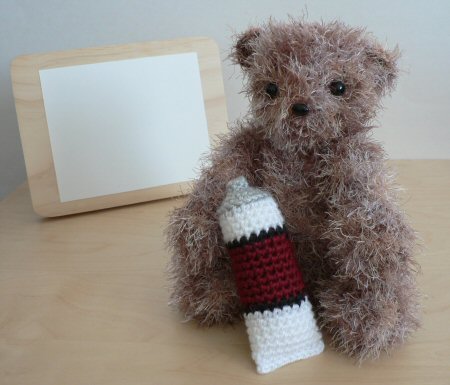 Squeeze your paints out onto a palette.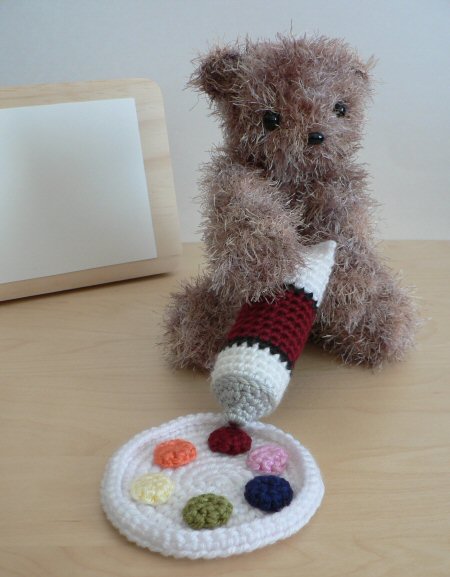 Find your favourite paintbrush.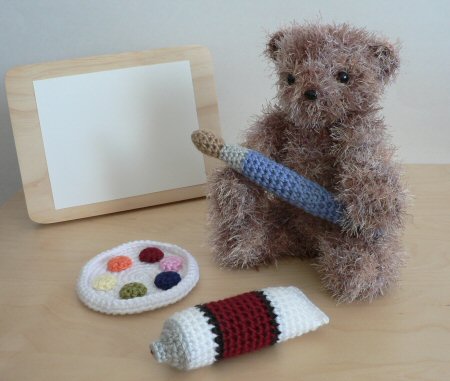 Dip your brush into the paint…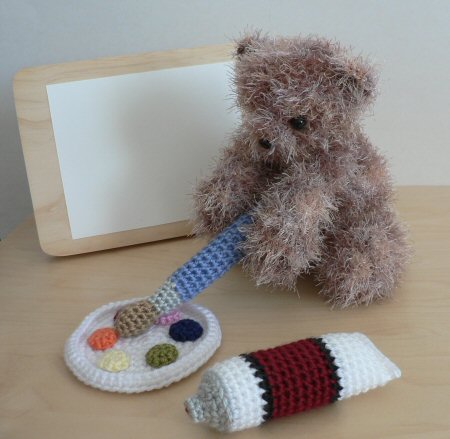 …and get ready to start painting!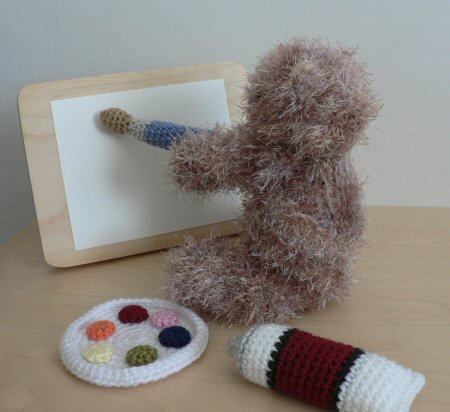 Use your imagination.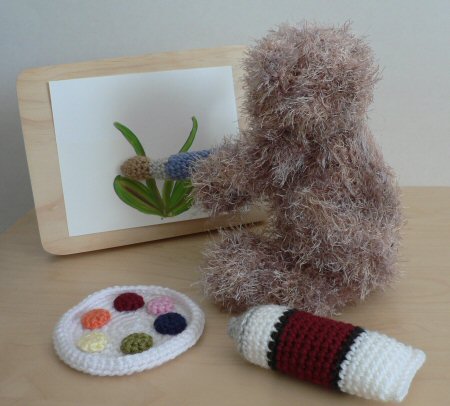 Change colours to make your artwork more interesting.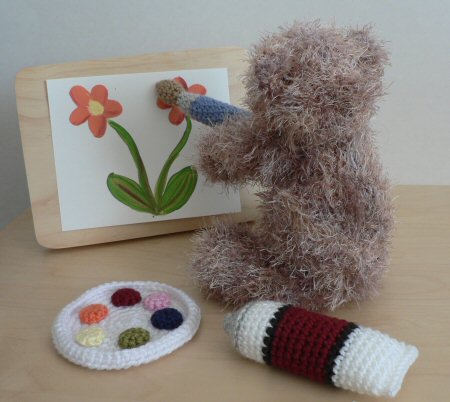 Ta-da!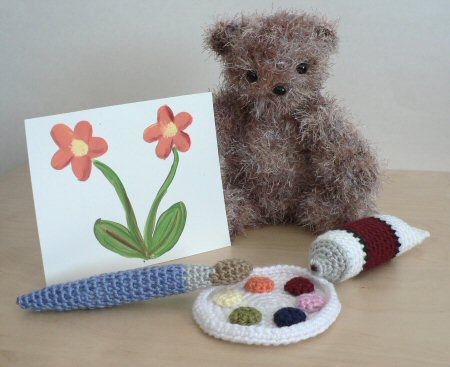 THE END
Thank you, Fuzzy Bear! I tried something a bit different from my usual animals with the paint set design. What do you think of it? Would you like to see more like this?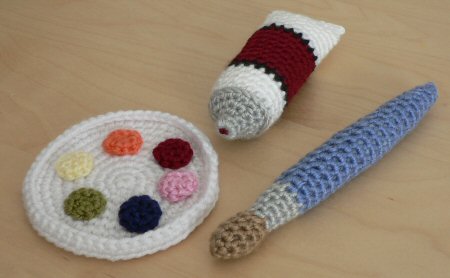 The pattern for the crocheted paintbrush, paint tube and palette will be coming soon. Don't forget to sign up for my mailing list if you'd like to be notified when it's available.
UPDATE: Looking for the patterns? You can find the Ami Paint Set crochet pattern and Fuzzy Bear crochet pattern in my shop.