One year ago today, I launched my first PlanetJune Accessories collection. I designed my patterns to showcase what I consider to be the beauty and variety of crochet, and also as teaching tools, with full written instructions, technique explanations and tips, photos, illustrations, and charted stitch diagrams.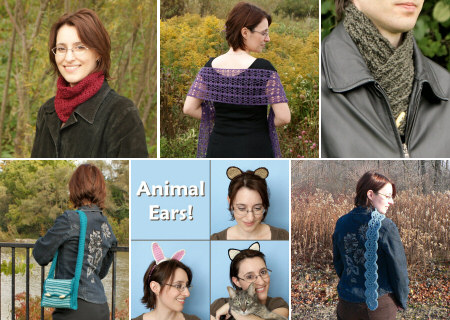 The customer feedback I've had has been so positive (check the reviews in my shop to see!) that I've been eager to find time to create another set of designs. Over the past couple of months, I've been working hard so that I'd be able to launch my second collection today, on the anniversary of the original launch. For the past couple of weeks I've been Accessories-obsessed, stressed to the eyeballs, with no time or energy to spend on anyone or anything else, just to try to get this collection ready to launch by the end of September.
Um, does that seem stupid to you too? Why am I torturing myself by working myself into the ground, just to meet an arbitrary deadline?!
You may not appreciate this (I didn't, and I've been through it before, so I really should have remembered), but there's a ridiculously large amount of work that goes into creating a collection of patterns when you do it all yourself. Designing, crocheting, pattern writing, testing, stitch diagram drawing, phototography, modelling, editing and layout – the list goes on, and every stage is time-consuming if you want to do it right and produce a high quality product. Then multiply it all by 5 or 6 and try to work on them all simultaneously without losing your mind….
This process has made me think seriously about the way I'm running my business. I have a lot of ideas, and a lot of things I want to create and accomplish. But there's only one June, and only so many hours in the day. I set myself big goals and push myself far too hard to reach them – I don't want to get sick again, or burn out.
So that's why today's post is to announce that I will not be releasing a new PJ Accessories collection today: I'm going to take a few more days and make sure I do justice to my new designs. I'm really excited about them, and I hope you'll love them too!
Here's a little taster of what you can expect: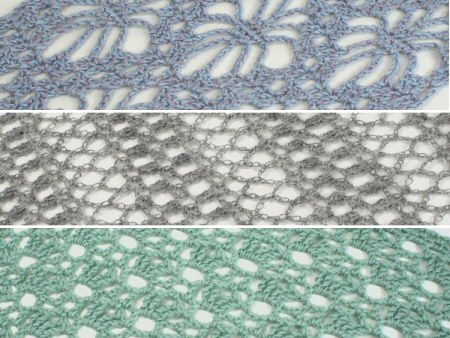 Look out for the new PlanetJune Accessories collection, coming soon, with launch week discounts! If you want to make sure you don't miss them, sign up for my newsletter – I'm going to hold back my September update so I'll send out the newsletter, including the discount codes, as soon as the collection is ready.
And now, I think I'm going to stop working (for a few minutes, at least) 🙂