Monthly update time! I'll keep it short and sweet…
Free-For-All CAL
Free-For-All means you have free choice to make any PlanetJune patterns you want! Crochet-along with us from now until July 15th in the PlanetJune Ravelry group. (If you're new to CALs, check out the PlanetJune Crochet-Along FAQ.)
There are currently 118 patterns to choose from, but not for long – I have 3 new patterns that will hopefully all be ready before the end of this month, if all goes well…
Review and Win contest
May's 'Review and Win' winner is Yasmin L, with her Red Fox & Arctic Fox multipack review: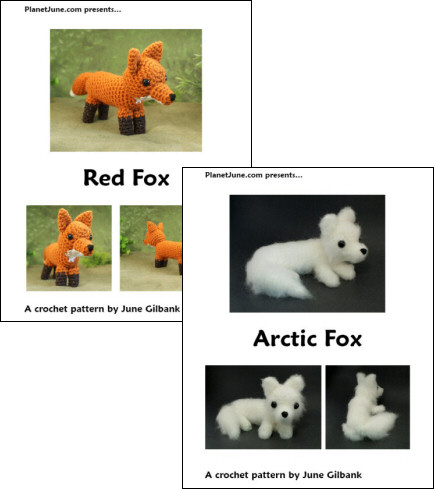 I love these patterns, not only were they great value but they were also so simple to follow!! At no point did i have to stop and think the pattern through before continuing! After making one Arctic Fox I'm now having requests for more!! Thanks for the amazing patterns.
Congrats Yasmin – I'll email you to find out which pattern you'd like as your prize 🙂
To be entered into this month's draw for a free pattern of your choice, just write a review of any product in my shop – thank you!
I'm so grateful to everyone who writes a review in my shop, as they really are the best way for prospective customers to be assured of the quality of my patterns – a fellow customer leaving an honest review is a more credible source than any marketing-type blurb I could write in the description. So I'd like to give a special mention to Monica from Magical Amigurumi, who has been crocheting her way through pretty much all my patterns, and last month went back through the list of everything she's made and left over 30 reviews! Thank you, Monica!
Craft Tutorials
I'm still (very slowly!) adding my most popular craft tutorials as handy printable PDFs (donationware) in the shop. New arrivals this month include the Polymer Clay Poinsettia and my beautiful realistic Tissue Paper Carnations (from my Folding Trees days):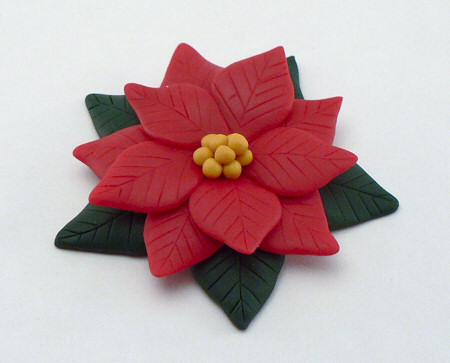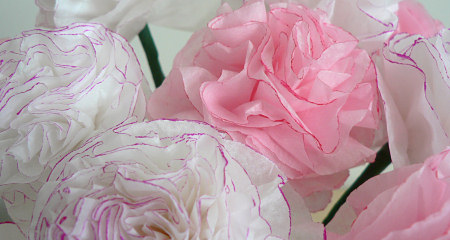 If you'd like to make these, or my other craft projects, you can find all my donationware craft tutorials in the shop. (And thank you to everyone who's already donated towards my tutorials – I really do appreciate it!)