2012 is treating me well so far – I hope it's going well for you too! I loved my holiday, but I'm enjoying getting back down to work just as much 🙂
Review and Win contest
December's 'Review and Win' winner is Rianne d, with her Gift Boxes review: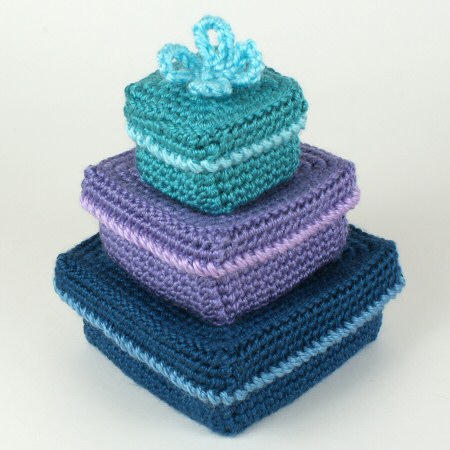 I'm really happy with this pattern, it does exactly what the description says; it's like magic how the box really stays square instead of rounding up like most one-piece in-the-round cubes! The instructions are easy to follow and all the special stitches are explained really well with a nice photo tutorial, I had no trouble at all with making the corners. And the end result looks pretty, of course. 😀
Congrats Rianne – I'll email you to find out which pattern you'd like as your prize 🙂
To be entered into this month's draw for a free pattern of your choice, just write a review of any product in my shop – thank you!
January CAL
The AquaAmi Crochet-Along is in full swing – come and join in at the PlanetJune Ravelry group! I have loads of patterns for you to choose from: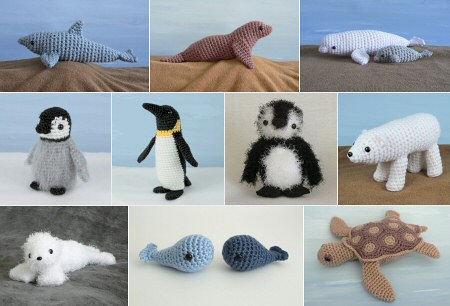 Other News
After my month-long designing hiatus I feel newly inspired. I'm midway through an exciting, ambitious design to be released later this month, if all goes to plan. It's great to get back to crocheting after such a long (although much needed) break, and I'm looking forward to having new designs and tutorials to share with you soon! Watch this space…