It's important to me that PlanetJune CALs are always inclusive and supportive, no matter your skill level or how much time you can afford to spend: you can enter with your first ever attempt at crochet, or if you've been crocheting for decades; with a quick pic you snapped on your phone, or with a beautifully-composed photo you spent ages setting up to perfection.
Crochet-alongs are supposed to be fun, and an enjoyment of crocheting is the only requirement to join a PlanetJune CAL! If you've been too shy to join in until now, I hope you'll reconsider – I can guarantee you'll be met with support and encouragement if you do 🙂 (If you're interested, see the end of this post for details of the next CAL…)
Now for this month's roundup! We added a last-minute bonus Fruit-Along CAL for July, to include all my fruity patterns:

These one-piece patterns are so quick to work up that almost everyone couldn't stop at just one or two and made lovely fruit collections! Take a look:
This photo gallery is randomly ordered. For speed, I just give credit with participants' Ravelry usernames.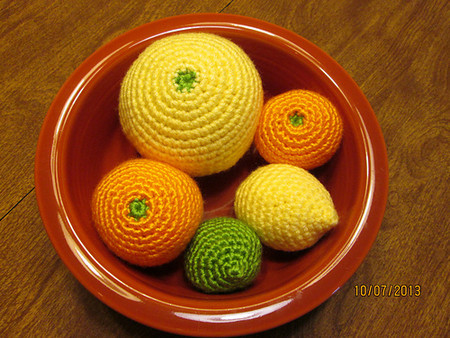 kelleyjogirl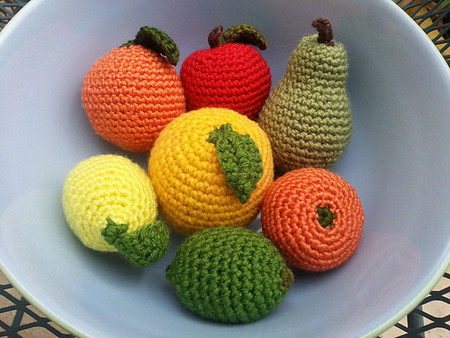 aaBrink

jukatca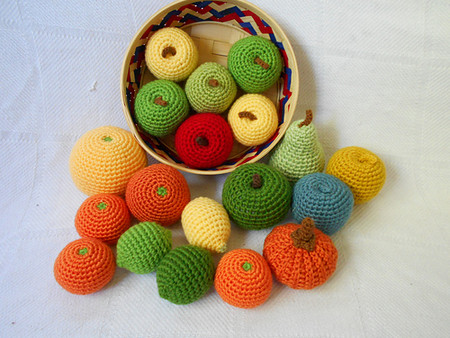 MagicalAmigurumi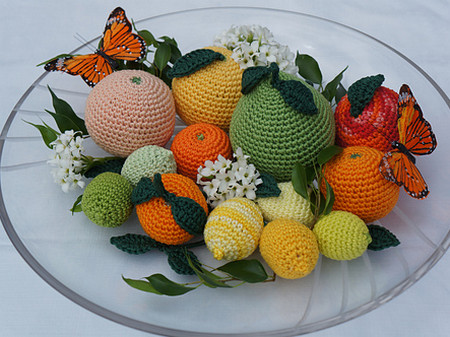 Swaentje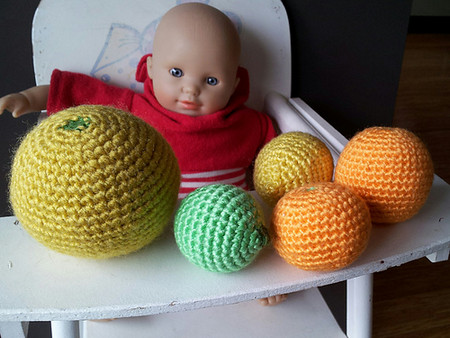 arbitrarily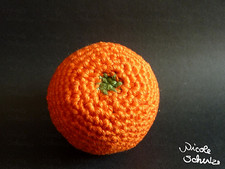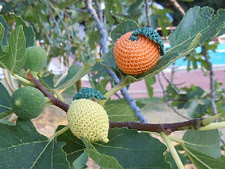 klopferli & neera7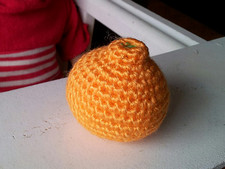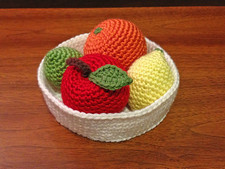 arbitrarily & sujavo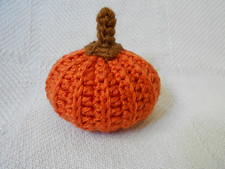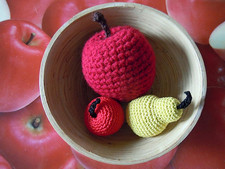 MagicalAmigurumi & neera7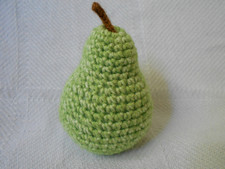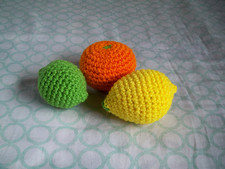 MagicalAmigurumi & CranberryAmi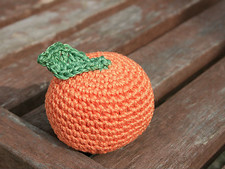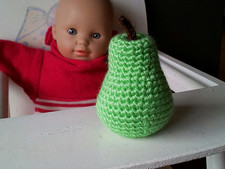 Fatals-attraction & arbitrarily
Fresh and fruity! And we have some beautiful group photos this time, too 🙂
Free-For-ALL CAL
If you'd like to try joining in the next CAL, the Free-For-All theme means you can enter with any of the 150 PlanetJune patterns! You can see them all on my designer page on Ravelry, and join the CAL in the PlanetJune ravelry group.
I love seeing new faces joining in the CALs to make them bigger and better than ever, and I hope you may be tempted to join us if you haven't before!