Testing another pattern for Kristen, here's my second (and last) little fairy – she's a bit shy though: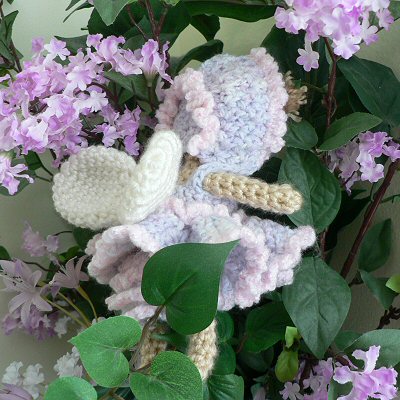 Ahh, here she is!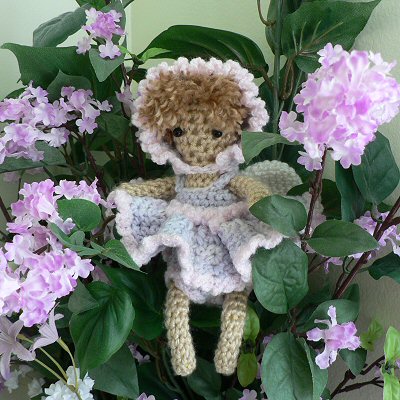 I'm really pleased with her hair: I unravelled the plies of worsted weight yarn so it would be fine and fluffy and curly: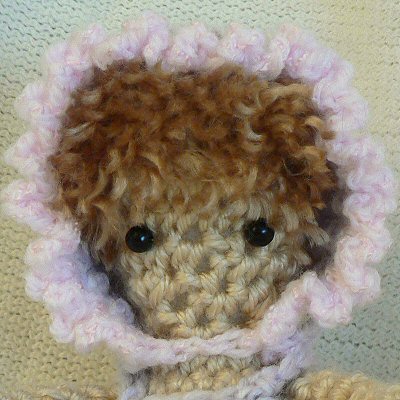 It was fun to try out someone else's patterns for a change, but now I'm ready to return to my own creations. My next planned crocheted animal (by popular demand) will be Fuzzy Ferret… watch this space!