I've been thinking of crocheting a bag for a while, since I saw a bag pattern on the Bernat site. I didn't like how thin the strap was in the pattern, or that the bag had no way to close, so I knew I'd have to make up my own pattern. The July whiplash challenge to make a bag came along at just the right time to get me started.
I wanted a small bag to hold essentials (purse, keys, phone, etc) that wouldn't be too bulky for when I go out in the evening, but that wouldn't look too 'dressy' for everyday use. 15x15cm seemed about the right size.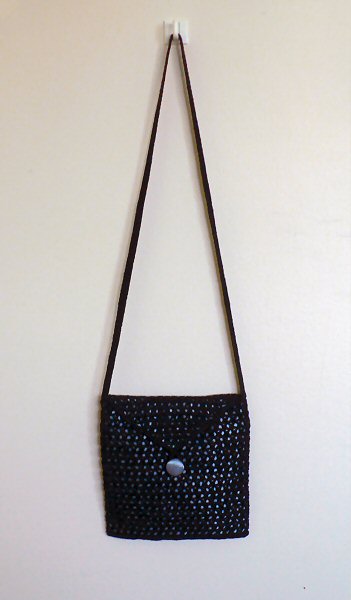 I crocheted the bag with black size 10 crochet cotton and a 1.5mm hook, using a modified cross treble stitch. I wanted an open crochet pattern so that the lining could show through, and the gaps around the 'X' stitches worked out well for that. I made up the pattern as I went along – decreasing the Xs to make the flap of the bag was an interesting challenge.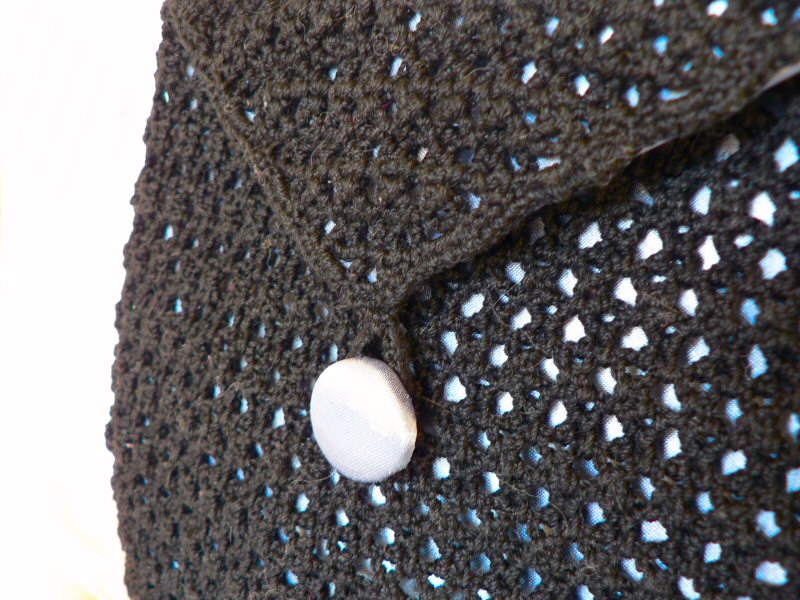 I used a small piece of gorgeous periwinkle blue satin for the lining, and covered the button with the same fabric to tie everything together. The strap is 350 rows of single crochet stitches, crocheted tightly for strength.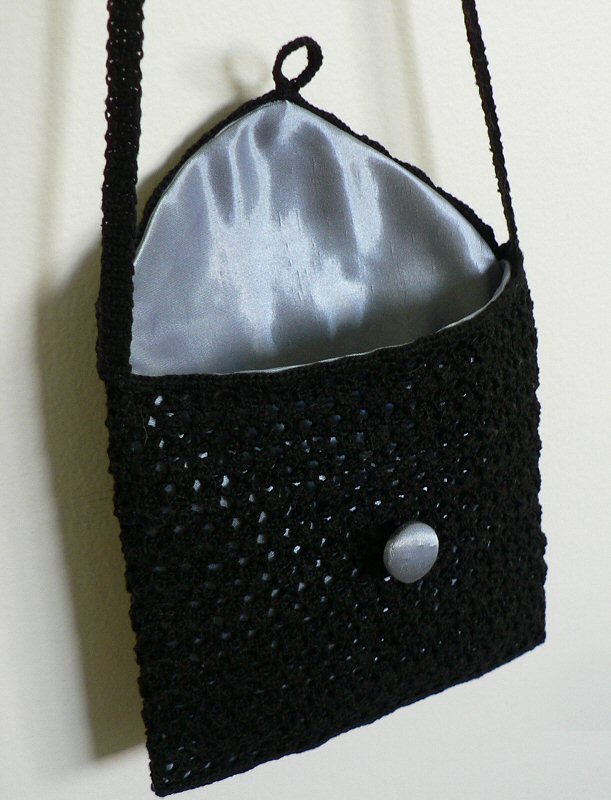 The materials for this bag only cost $5, but crocheting all those Xs took a long time! I think it was worth it though – I'm really pleased with how well it turned out and I'm looking forward to using it.
I'm entering this bag into the whiplash contest in the skill category.