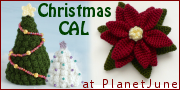 Happy Christmas!
Here's the rest of the Christmas Crochet-Along roundup (if you missed my previous post, the other entries are here).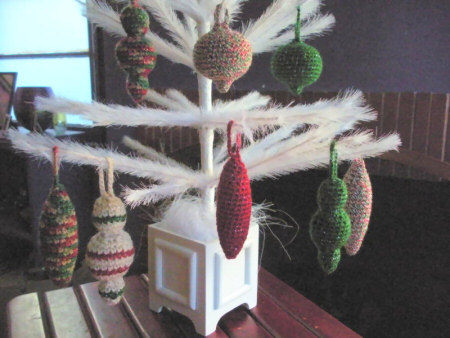 Meg used variegated yarn to great effect with her baubles.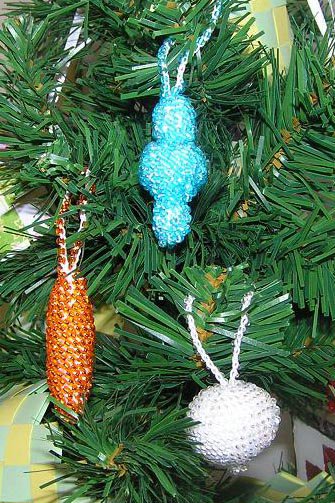 Di made some wonderfully sparkly baubles using beaded crochet with seed beads – I really love these!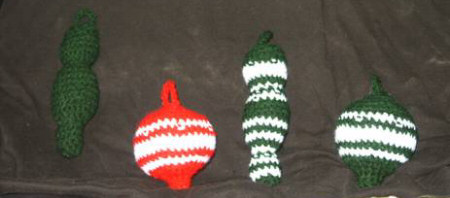 Poor Ginger has been in hospital (get well soon, Ginger) but still managed to complete a few baubles for the CAL – now that's team spirit!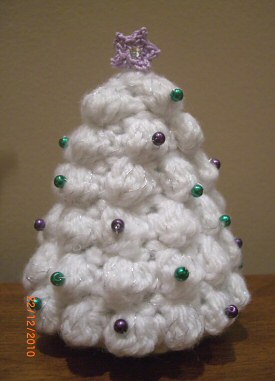 Reem made an exact twin of my white Christmas tree, but used beads instead of pins to make the baubles.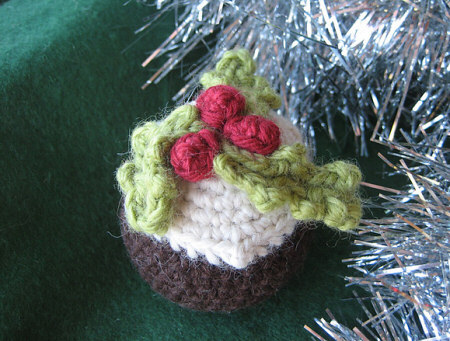 Erica made this Christmas pudding as her first CAL.


Katie made Rudolph and all Santa's other reindeer too – how cool is that?! And she cleverly adapted the technique from my PocketAmi witch's hair to make a bearded Santa.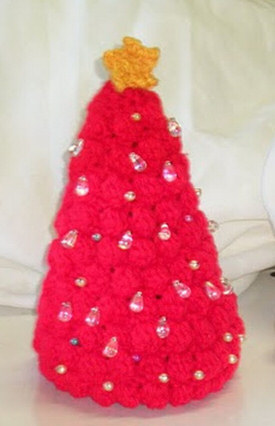 This bold red Christmas tree was crocheted by Jo-Ann.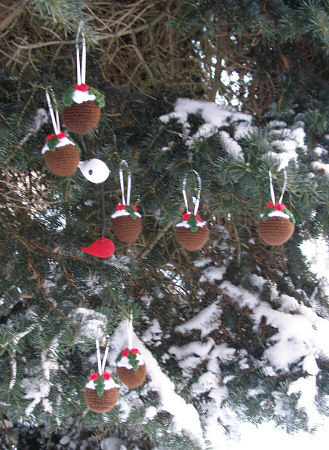 Linda did a little outdoor decorating amid the snow in Sweden with some Christmas puddings (and a couple of Christmas whales thrown in for good measure!)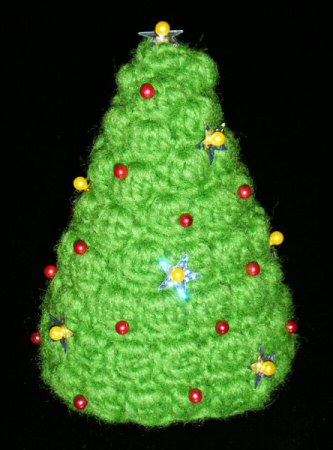 Hattalahutta stuffed her tree and decorated it with pearl headed pins and silver star sequins.

Nicole has been busy, making a poinsettia and a tri-colour candy cane…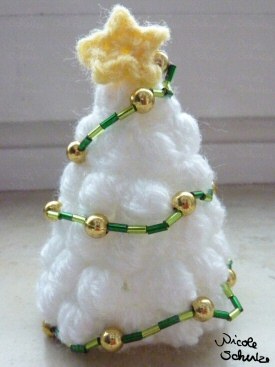 …and a cute little white Christmas tree!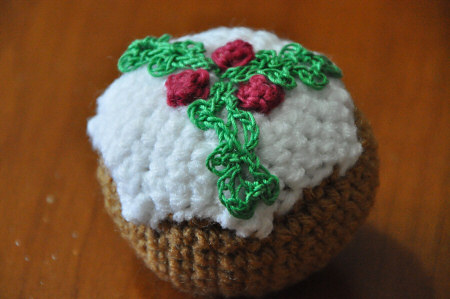 Erica didn't have any green yarn for her pudding's leaves, but used green thread to great effect instead.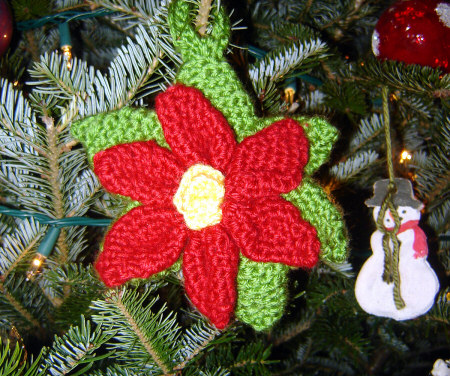 Jana made her poinsettia into a tree ornament with a little hanging loop.


Lena says this poinsettia and pudding were her first completed ravelry projects 🙂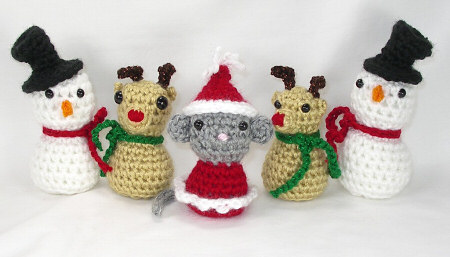 And last but definitely not least, Kim adapted my Elf pattern to make a cutie Merry Mouse to go with her other PocketAmi!
All wonderful, I'm sure you'll agree… And now to the winners! I used random.org to draw 2 from all the emailed entries:
First prize ($10 gift certificate) goes to Jukatca – congratulations Judy! 🙂
Second prize (free pattern) goes to Robin!
But nobody's a loser around here: I'll email runner-up prize discount codes to all the CAL participants within the next couple of days!
Thanks so much for taking part; seeing all these sweet projects has really put a smile on my face. I hope it's done the same for you with these roundup posts 🙂
And one more thing before I settle down with Dave and Maui for some tea and Christmas cake: I hope you're having a very happy Christmas. Cheers!
UPDATE: I missed a few pics from my updates – oops! Here they are: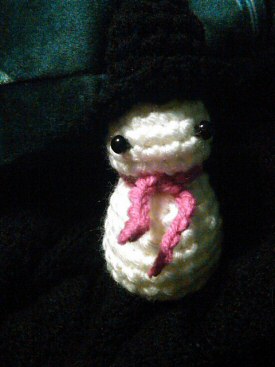 Cora ran out of time to finish her tree, but did complete a cute snowman for the CAL!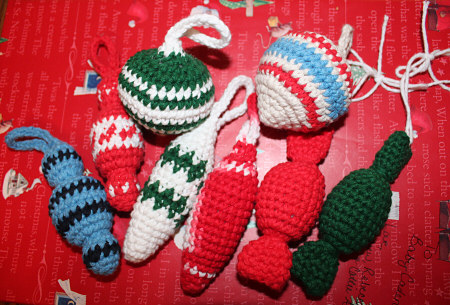 Rebecca had the lovely idea of making baubles to decorate the tree for her family reunion – each family gets to take one home at the end of the reunion. She also modified the pattern to make some into the 'candy' shape you can see here – clever!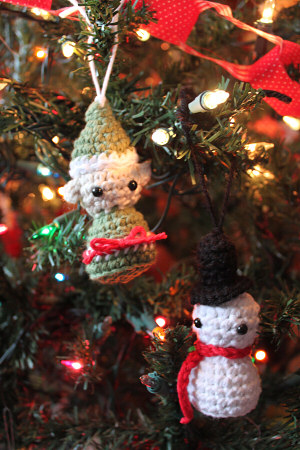 …And Rebecca also made this cute elf and snowman into tree ornaments by adding a hanging loop to them.
If I've missed your entry too, please let me know so I can add it to this post!