This is the eleventh post in my monthly series on the fascinating nature I encounter here in South Africa.
It's hard to believe, but we've now been in South Africa for a whole year! Table Mountain, recently voted as one of the 7 new wonders of the world, towers over Cape Town and the entire city is arrayed around its base. When you live somewhere (as opposed to visiting on vacation) you somehow never get around to doing the major tourist attractions, so we'd never been up it. Then we had a visitor, which meant we also got to do lots of sightseeing around the city, including a trip up the mountain. It's pretty spectacular, and I thought it deserves its own post, so you can enjoy it too…
Table Mountain is named for its 3km long flat top, which means once you get up the mountain, you can walk along the top without having to do any climbing (yay!) There are paths to walk up the mountain, but we opted for the cable car.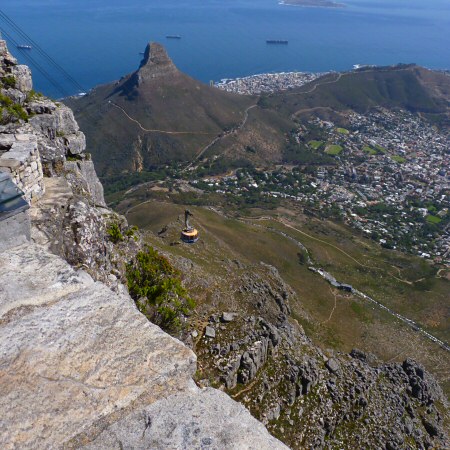 The cable car is torture if you, like me, hate heights and get motion sickness, as it has big glass windows and rotates as it climbs. It's worth it though…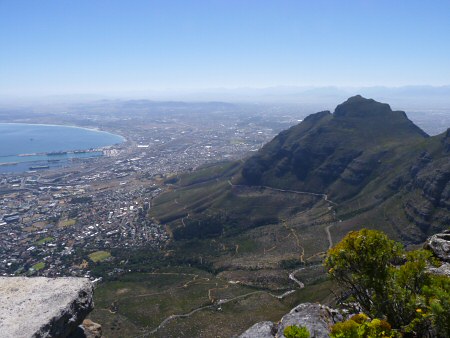 Hello Cape Town! The mountain you can see here is called Devil's Peak and I can see the other side of it from my kitchen window 🙂
The Cape Peninsula has its own ecosystem and a massive amount of biodiversity. The plant life is called fynbos and occurs nowhere else on Earth.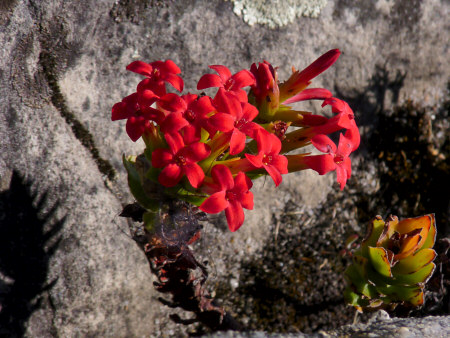 Beautiful flowers sprout from cracks in the rocks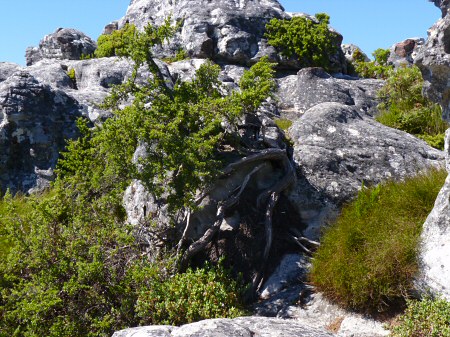 Naturally-occuring bonsai trees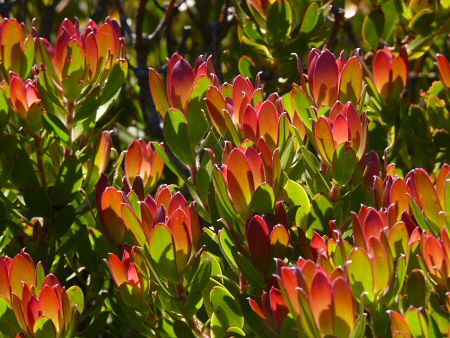 Lovely succulents
And there's lots of wildlife up here too…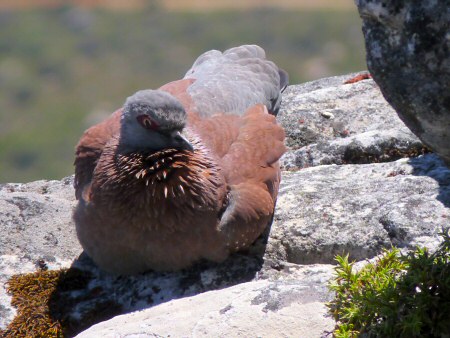 Speckled Pigeon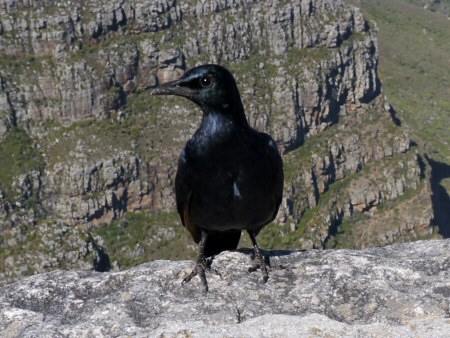 Red-winged Starling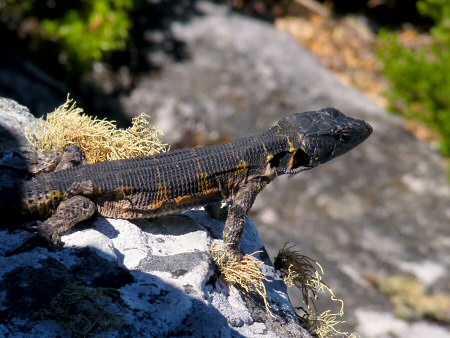 Black Girdled Lizard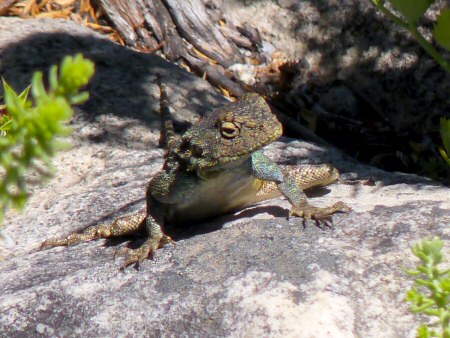 Southern Rock Agama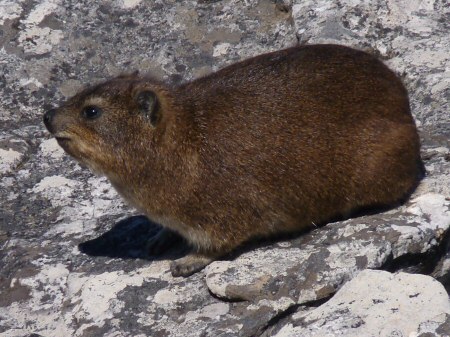 My favourite, a dassie! (Click through if you didn't read about them in my October post.)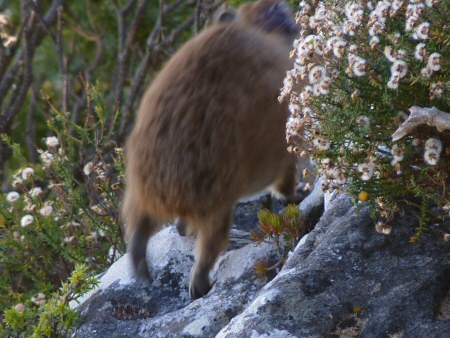 I included this dassie photo so you can see how sure-footed they are climbing and running among the rocks – those feet really are adapted for mountain climbing.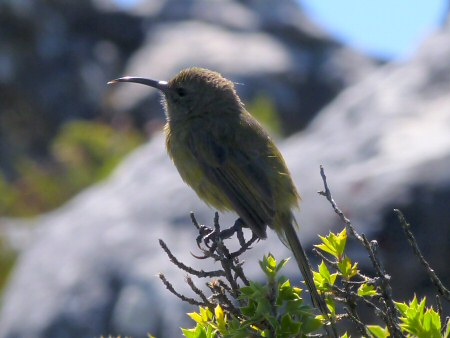 Hummingbirds are native to the Americas. The African equivalents are called sunbirds and they are similar in size and colouring to hummingbirds. This is a female (hence the drabness) – I hope I'll be able to show you some photos of a more colourful male at some point!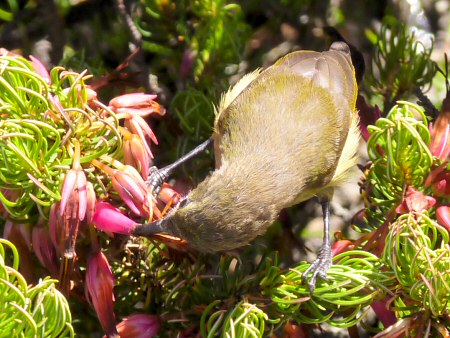 Although they don't really hover like hummers, sunbirds do have similarly adapted beaks so they can reach down into the base of flowers for the nectar.
We spent 3 glorious hours walking around on the mountain top, looking at all the different views and unusual plants, watching the wildlife, and taking in the unspoilt atmosphere. We all managed to get very sunburnt despite our sunblock, but it was well worth it – I definitely agree that Table Mountain should be known as a wonder of the world!
I hope you've enjoyed this month's photos – please leave me a comment if you liked them.