5/6 for the 'mini' range is a little bird: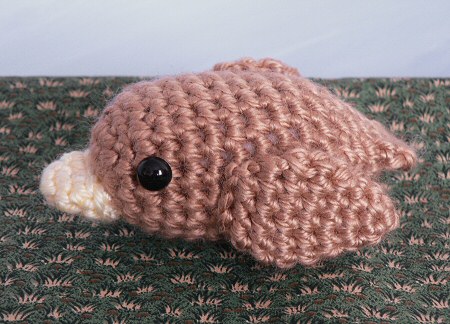 I think he looks like he's just about to leave the nest and take his first flight 🙂
By the way, I decided against the 'farm' theme because this range is designed to be really simple and quick to crochet; the shapes are all really simplified and I didn't think a cow or a horse without a defined head, neck and body would look too good!
Instead, I'm going with a theme of 'nature that you might see on a walk in the countryside'. One more design to go, and then I'll get the patterns ready for you! Any more suggestions for the name of the range?
UPDATE: Looking for the pattern? You can find the PocketAmi Set 1 crochet pattern in my shop.