I have two winners to announce today…
First up, the winner of a copy of Crochet for Bears to Wear.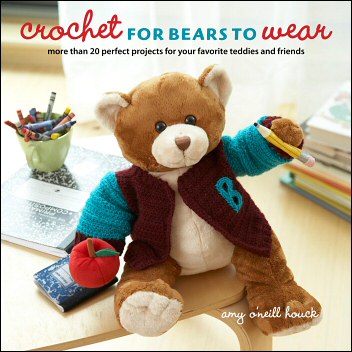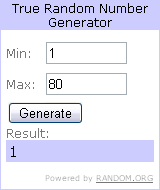 There were 80 entries, and the randomly chosen winner was… #1! (Huh, how often does that happen?! I guess 1 in 80 times in this case; although it seems strange, it's as likely as any other number to come up.) So, Susan G of Finagling Life, I'll be emailing you for your address, and then I'll mail your book out to you. Congratulations!
A little aside about reviews:
I was very pleased (and a little surprised) to see that so many people commented on how they appreciated my thorough and honest
book review
. To me, that's how all reviews should be – anything less is really just an advertisement disguised as a review!
I feel that a good craft book review should provide you with all the information you need to be able to decide if it's a book you'd be interested in buying, and that has to include a review of usability, not just how pretty the book and designs look. Well-written, complete instructions should be an essential part of every craft book, don't you think?
Publishers and authors: feel free to contact me if you'd like me to share a thorough, honest review of your craft book(s) with my readers…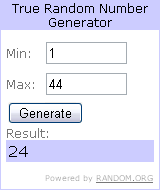 And now onto my second winner off the day! It's time for the first monthly drawing for a free pattern (winner's choice) from everyone who reviewed one of the patterns or products in my shop.
Since I launched the review capability in my shop, there have been 44 reviews, and the randomly selected winner for April is review #24, written by Katie U. Congrats Katie, I'll be emailing you to ask which pattern you'd like as your prize!
I'd like to say a big thank you to everyone who has already taken the time to write a review for
my shop
– I think people are going to find them really helpful. But I have a lot of products in my shop that don't have even one review yet, so please keep those reviews coming, and who knows, you may be the lucky winner in May's free pattern draw! Each review you post will give you an additional entry into the draw 🙂