Looking for the left-handed version? If not, read on:
Usually in amigurumi, the goal is to join pieces with an invisible, seamless join, so you can barely tell where one part ends and the next begins. But sometimes, especially with a piece of a different colour, you can get a neater finish by not smoothing the join, and instead making invisible stitches so it looks like the pieces are magically holding themselves together without any stitching at all: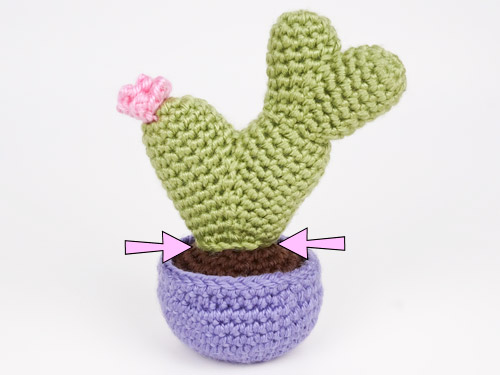 You can use this technique to attach something where you want there to be a clear defined edge between pieces, for example, attaching a beak to a face, or (as I'll show in this demo) attaching a cactus to the soil of its pot.
Tip:
Don't use this joining technique where you want an invisible join; instead use my
Amigurumi Seamless Join
to blend the pieces together smoothly.
For a Clean Edge Join, you'll need two pieces to join together:
Piece A (below, left): An open-ended piece like this cactus, with the 'V' shapes of the stitches visible around the open edge of the piece.
Piece B (below, right): A closed piece to attach it to (in this case, the pot with soil).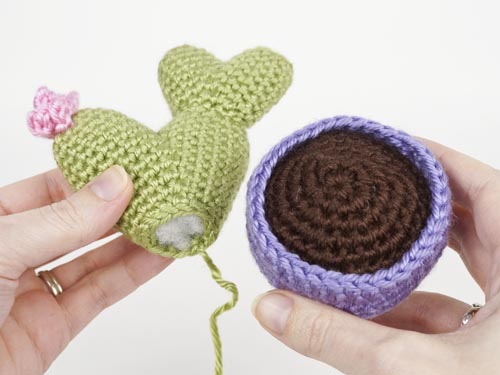 If you left a long yarn end on A, thread it onto a yarn needle, or cut a length of A's yarn to use for the stitching and thread that onto the needle.
Place A in position against B and make your first stitch down into B and then up again at the next gap between stitches: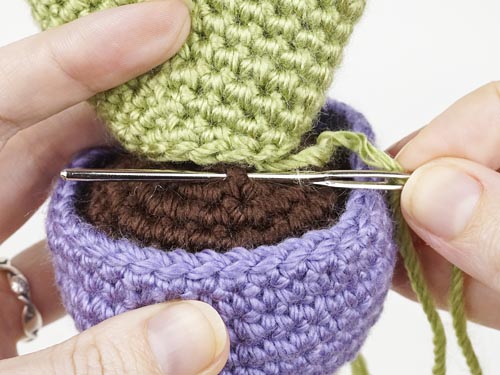 Pull through, then insert the needle up from inside to outside under both loops at the edge of the next stitch of A: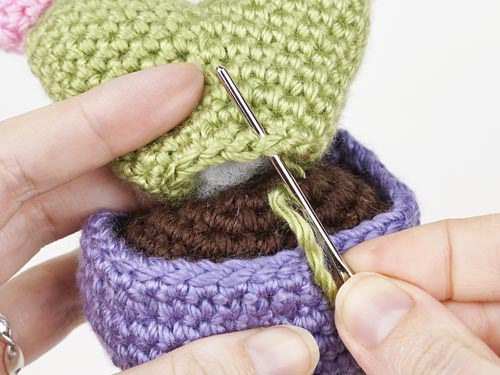 …then insert the needle down from outside to inside under both edge loops of the following stitch:
Insert the needle into the next gap between B stitches below your needle, emerging at the following gap: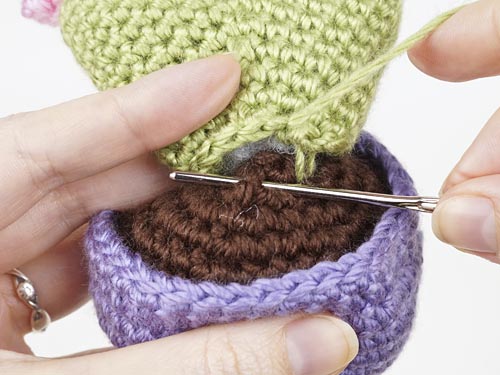 Here's how the stitches will look before you pull them tight: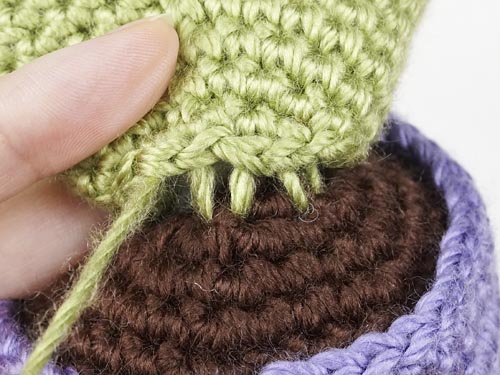 Pull the yarn to draw the stitches tight and you'll see the pieces are drawn together and the stitches are perfectly invisible!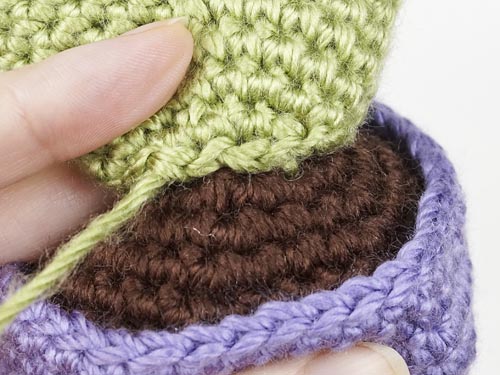 Repeat all the way around the open edge.
If you're doing it correctly, your stitches should never draw the loops at the open end of A down to the surface of B, as normal seaming stitches do. Here's a normal seam, so you can see the difference this technique makes: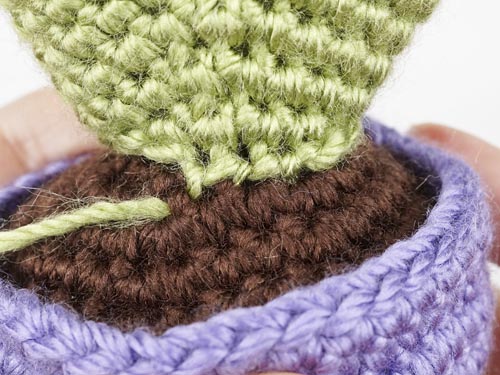 With this Clean Edge Join, all the seaming stitches are hidden just above those loops on A, so they leave a much neater edge formed by the 'V's all around the open edge of A: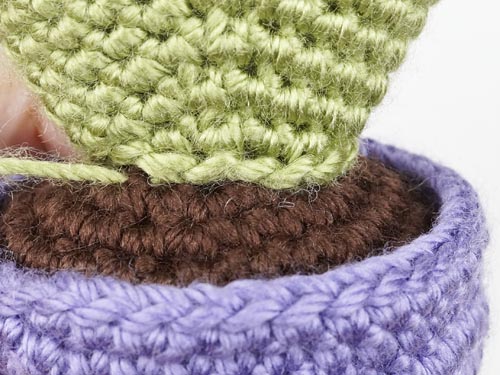 Once you've stitched all the way around and fastened off, you'll have a neat join with a straight, clearly defined edge between the two pieces. When you want a straight, clean edge, the Clean Edge Join is a big improvement over a standard join!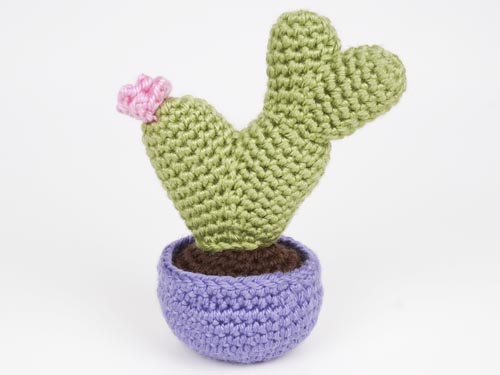 (Want to give it a try? The cactus featured in this tutorial is part of my Heart Cactus Collection crochet pattern 🙂 )
---
Do you find my tutorials helpful? If so, please consider making a contribution towards my time so I can continue to create clear and concise tutorials for you:
Thank you so much for your support! Now click below for loads more crochet video and photo tutorials (and do let me know what else you'd like me to cover in future tutorials…)