I have news. Big news. Mind-blowingly huge news. And it's not directly craft-related, but will impact my entire life (including my business), so I need to share it with you…
My husband has been offered a job at the observatory in Cape Town, South Africa, and he's accepted it!
I'm very proud of Dave – he's worked really hard for years to find a position like this and it's a great opportunity. We haven't figured out yet exactly when we'll be leaving, but it'll be some time this winter. Can you believe it?! We're moving to South Africa!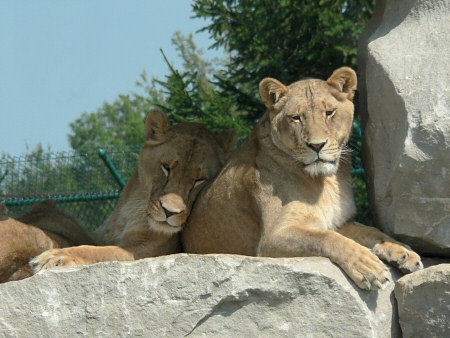 Pics from our trip to African Lion Safari (how prescient!) last year
It is great news, but, PlanetJune-wise, it's really thrown me for a loop. I had a book contract literally sitting in my inbox waiting to be signed that I've had to turn down because there just wouldn't be time to write it while organising an intercontinental move – so frustrating! And it's obviously going to cause some changes with my business.
Luckily for me, PayPal started up in South Africa earlier this year. It has extra fees and complications, but I'm just glad it exists at all – I don't know how I would have managed otherwise!
Pattern downloads in my shop are, of course, instant and automatic, so there'll be no disruption in service there. The only difficulty will be in shipping physical items (eyes, stitch markers, stuffing tools) – I'll have to shut down that part of my shop for a couple of months while everything is being shipped over, but that won't be for a few months, so don't panic! I'll keep you updated on the situation when I've figured out what needs to happen and when.
I'm still reeling from this – it doesn't seem possible that it's really happening! I'd be lying if I said I wasn't overwhelmed and a bit terrified too, but it's definitely going to be an adventure, and it'll provide endless inspiration for my future designs.
See, I told you it was big news..!