Hello! I've just got back from travelling to the other side of the world to realise one of my life's ambitions of watching sea turtles in the wild (and I'll share more about that once I've sorted through my thousands of vacation photos…)
This blog has also been quiet for a while because I've been working on big PlanetJune projects – including a huge new pattern collection – so I'll have lots to share with you very soon, but first it's time to celebrate a big milestone: my 10th anniversary as a blogger!
10 years ago today, I started my blog with a small goal:
I hope I'll be inspired to be more creative by keeping track of my crafts here.
Little did I know that this blog would change my life and my career path, allow me to build a successful business, and help me to meet some of my best friends and inspiring crafters all over the world. PlanetJune (the business, and my career) has all come about as a direct result of starting a little blog as a way to document the things I make, way back in 2006.
10 Years of Crafting
Here's a sampling of my last decade of making: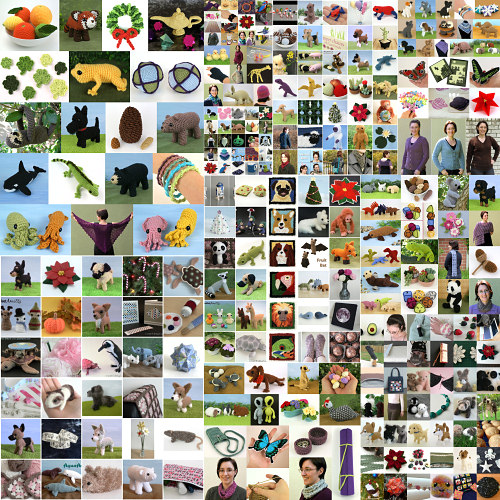 During my 10 years of blogging, I've made and shared several hundred projects, written over 800 blog posts, and received close to 12,000 comments… It's amazing how it all adds up!
The Changing Face of Blogging
In the past decade, the blogging landscape has changed dramatically. Social media has made blogging unnecessary or irrelevant for many people, and I've seen a lot of my craft-blogging compatriots from the early days either abandon their blogs, shift their focus, and/or delete their old content (which always makes me irrationally sad to see).
For me, the situation is complicated: my blog is now a place where I share information about my business (new patterns and tutorials, details about my books and crochet-alongs, and general PlanetJune news) but it's still also a record of my personal creative pastimes. That includes both the things I make, and the things that inspire me to make, and sharing some of my wildlife and nature photos has also become an important part of my blogging.
This blog isn't – and never will be – a cynical tool to try to drive sales. My policy has always been to only post when I have something worth posting about, so I've never developed a blogging schedule or strategy, or felt guilty during quiet times. I think that freedom is what makes it easy to keep my blog going, because it never becomes a burden or a chore.
Creativity & Inspiration
When I moved to South Africa five years ago, I started sharing some of my wildlife photos. Amateur wildlife photography has been a big part of my life for many years, but I'd never thought anyone else would want to see my photos until I moved somewhere 'interesting'. Of course, now I realise that everywhere is interesting, and I take and share wildlife photos wherever I travel – 4 continents so far!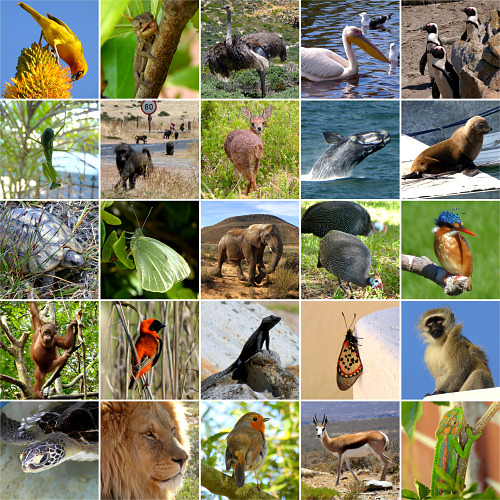 The photography itself is just a hobby for me, but learning more about the natural world is a big part of my creative inspiration for new patterns. I'm so happy that many of the people who enjoy my work also enjoy my wildlife posts – I love being able to share a few of my photos with you, and I hope to find time to put together wildlife posts more regularly in future.
Through Thick and Thin…
I didn't have a chance to mark my last two blogiversaries (due to my traumatic home invasion experience in 2014 and my knee surgery in 2015). I've spent a lot of time in recent years battling ill health and stress. Crafting is a way to regain some sense of control at times when life deals you a hand that's hard to deal with – all you need to think about is making the next stitch.
Business-wise, it's been a massive comfort to know that PlanetJune keeps ticking along, whatever happens, and I can keep making ends meet, no matter what I'm going through behind the scenes. But I feel that I've reached a turning point with my personal situation now, and things will continue to improve from this point on, so I'll be able to get back to making things in all sorts of crafts, just for the fun of it – yay!
These days, I may not post here as often as I used to – or as often as I'd like to – but I make fewer, larger projects than in the early days of my blog when I had more time and energy to tinker and experiment with various crafts. The act of making, and my love of wildlife, are more important to me than ever, and my blog will continue to reflect those themes 🙂
Thank You!
I'd like to thank you for visiting my blog and sharing in my enjoyment of making, creativity, and nature, whether this is your first visit or you've been travelling with me for the entire 10 years! I have a huge list of ideas for projects waiting to be made – both new crochet patterns, and new fun craft projects to try – and I'm looking forward to sharing them with you as my blog continues into its second decade.
I could never have imagined, 10 years ago, that PlanetJune would change my life so completely, and I'm so grateful to this blog, and to everyone who has ever read my posts or left me a comment, for playing a role in that process.
Now, I wonder what changes the next 10 years will bring…