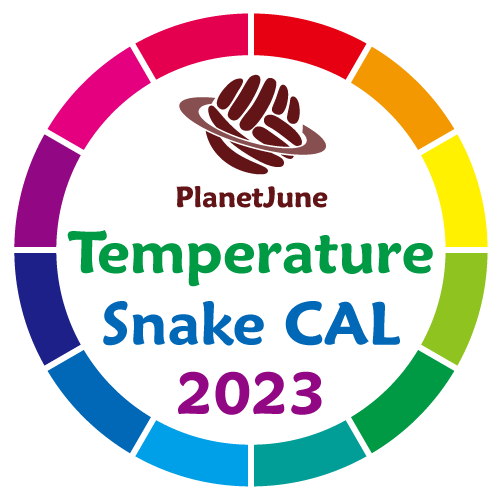 With the first week of the Temperature Snake CAL behind us, I'm absolutely thrilled with how well it's going so far:
We have over 500 participants, with more joining every day.
Crocheted snakes are being made in at least 26 countries, across every continent (except Antarctica).
The lowest temperature mentioned so far was -27°C/-17°F, in Russia.
The highest temperature mentioned so far was 33°C/91°F, in Mexico.
I think it's safe to say that Temperature Snake is truly a global phenomenon!
Here's a sampling of the week 1 snake pics that have been shared in the Discord and Ravelry groups so far. If you aren't part of either group, I highly recommend joining us in at least one of them – the CAL is so much more fun if you share your progress and see how everyone else is doing: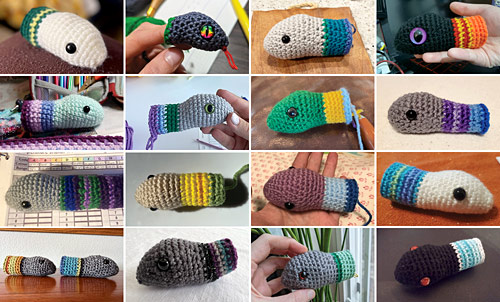 As you can see, each snake already has its unique style and character after just one week. It's going to be so cool seeing them continue to grow and change throughout the year.
If you'd like to join the fun, please do – it's such a fast project, you can catch up with crocheting the days you've missed in no time! You can grab the Temperature Snake pattern here and get started whenever you want 🙂