It seems that my amigurumi Shiba Inu is popular! I only made Ginger Jr as a one-of-a-kind gift, but all your comments are making me think about making a slightly simplified shiba and producing a pattern for it… It wouldn't be immediate – I have several other projects I have to complete first (especially the long-awaited monkey pattern which should be complete in the next week).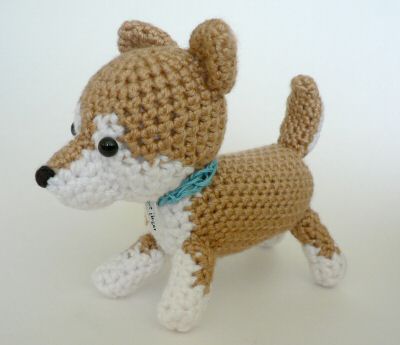 So, my question to you is, would you be interested in buying an amigurumi dog pattern from me? If you're interested, please vote, and I will do it if there is enough interest. If you'd like to see other breeds done in the same kind of style, please vote and also leave a comment saying which breeds are your favourite!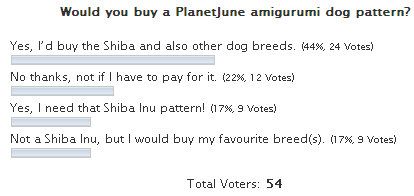 UPDATE: Thanks to all who voted… the first set of AmiDogs patterns are now available in my store!