Lest you think I only crochet these days, I've been working on a commission for some polymer clay fruits and vegetables, and now they are ready to be harvested: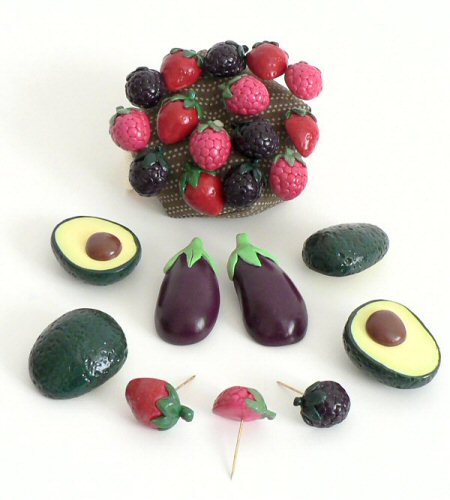 Vegetable magnets and berry pins. The magnets are embedded invisibly in the backs of the avocadoes and aubergines so they stick to the fridge as if by magic. The pins are baked into the backs of the berries for strength – no glue involved 🙂
Oh, and that's one of my pincushions in the background with most of the berry pins stuck into it – it's not part of the order!