Although I have my new leather desk chair in my craft room, I stored my old chair in the basement, just in case. I saw a great post ('save your old chair with a new look') on IKEA Hacker a few weeks ago, and recognised my boring old Svenning chair given a fantastic makeover. Well, I do have two desks in my craft room, so having two chairs wouldn't be a bad idea…
I went to the fabric store and managed to find some fabric in the exact colour scheme I used to crochet the throw for my other chair!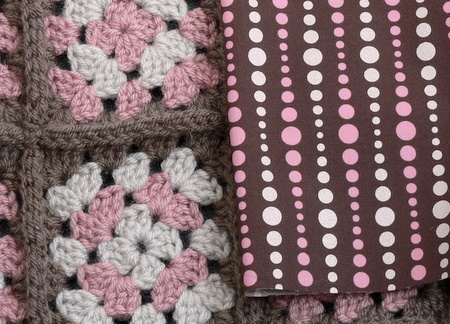 Holly's method involved removing the old fabric from the chair, and then stapling the new fabric over the chair padding. I don't have a staple gun, and after reading about Holly's stapling difficulties, I decided to try a different method to attach the new fabric. I removed the backing fabric from the seat, and the plastic backing from the back rest, but left the original fabric stapled to both parts.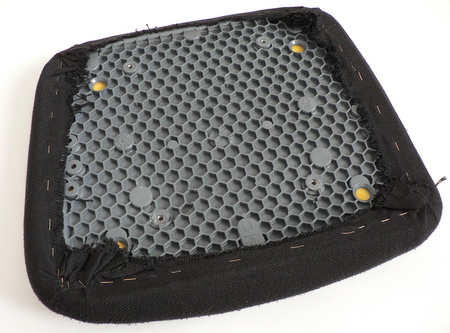 I stretched the new fabric over each piece and pinned it roughly in place so the dots pattern would be straight. Using a curved upholstery needle and strong thread, I stitched around the underside of the seat, sewing the new fabric to the old fabric.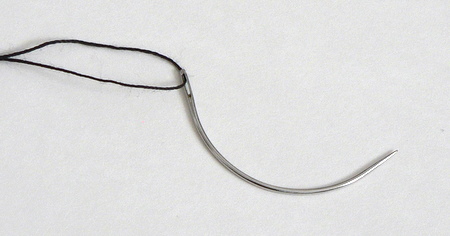 I used a combination of running stitch for speed and backstitches for extra security every few stitches and around the corners. No need to be too neat – none of this is visible in the finished chair.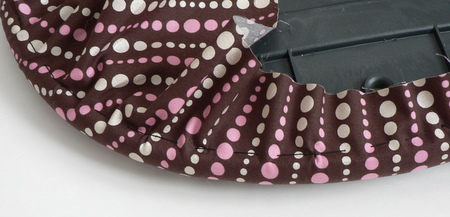 When I'd finished sewing, I trimmed the excess fabric, leaving about an inch beyond my stitches.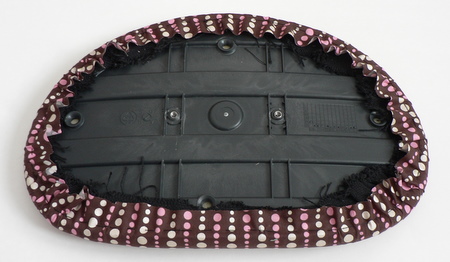 I reattached the plastic back to the back, and blanket stitched the original backing fabric to the seat, to hide the raw edges.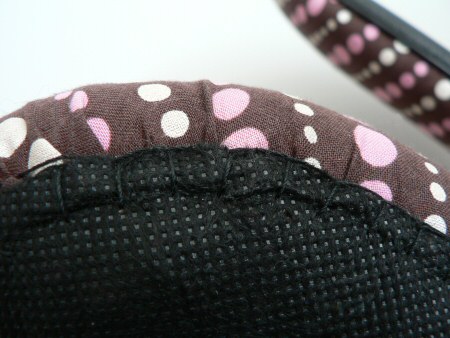 And the result? Better then new!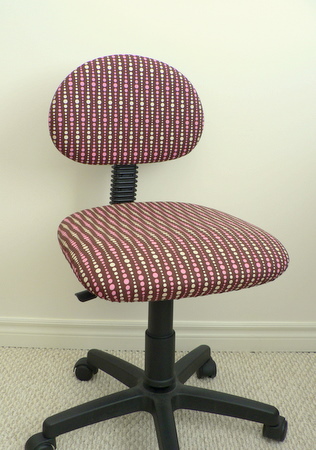 I love it!