Design Options
Is your favourite animal missing from my amigurumi crochet pattern range? Here's your chance to change that! Below you'll see the current pledge status and a photo of each of the animals currently available for commission. If your favourite is missing, fill in the suggestion form and I'll add it to my ideas list!
Ready to pledge? Login to your PlanetJune account - you'll see the Commissions options (to make/edit your pledges) in 'My Account'.
Leaderboard
Which design will cross the finish line first and be commissioned next?! These animals are currently leading the race...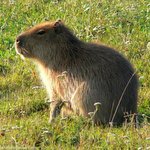 Capybara ($0 to go)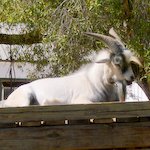 Goat ($0 to go)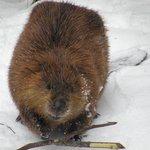 Beaver ($58 to go)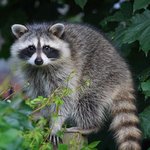 Raccoon ($84 to go)
Current Commissions Status
Commission status: Goat is fully pledged! As the system is still new, I'll explain what happens next. The Capybara design is in progress, so the Goat pledges won't be locked in until the Capybara is finished. At that point (assuming nobody has deleted their pledge and it's still fully pledged) the Goat pledges will be locked in, and I'll collect the monies and design the pattern during the next Commissions timeslot! (Latest update 25 March 2017)

All Current Pledges
Animal Photo Gallery
Here's a photo of each animal from the above commissions list. If you'd like more information on a specific animal, click its photo to visit its Wikipedia page.
Notes about these photos:
The photos presented here are just to help you to recognise the different animal options - they do not necessarily represent the exact pose or colours of my finished design.
If commissioned, I'll make the pattern in typical PlanetJune style, in a way that balances realism, cuteness, and ease of crocheting (like my completed commissions, pictured on the How It Works page!)
You can read more about my design process in my Meerkat Design report series.
Image Attribution
All photos on this page are copyright June Gilbank except the following:
Each of these photos is copyright of the photographer listed below, and used under Creative Commons licensing as indicated:
Make and Manage Your Pledges
You can make and manage all your pledges automatically through your PlanetJune account:
Make a new pledge
Check your existing pledges
Increase or decrease the amount of any of your pledges
Delete any pledges you've changed your mind about
Get started now by logging into
your PlanetJune account
- you'll see the Commissions options in 'My Account'. :)